Culinary Management
Associate in Science
The Emerald Coast is one of the top tourist beach destinations in the U.S. and tourism is one of the leading industries in Northwest Florida. Northwest Florida State College's Culinary Management A.S. Degree Program is designed to support the tourism industry by preparing students for employment in the culinary and restaurant industry.
Students will gain employable skills and knowledge through classroom instruction and culinary lab experience in the following courses Sanitation and Safety; Maintenance and Operation of Equipment; Methods of Preparation and Cooking; Perform Different Types of Food Services; Nutrition; Baking; and Dining Room and Beverage Management. Students will also receive training in communications, leadership and human relations skills.
This program focuses on broad, transferable skills and stresses understanding and demonstration of elements of the culinary industry. Careers include sous chef, line cook, culinary manager, baking and pastry cook, personal chef and more.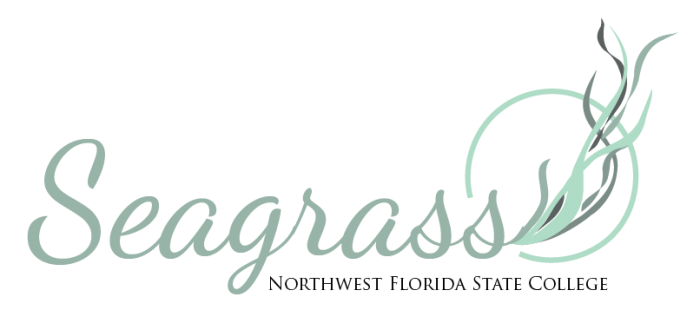 Seagrass at Northwest Florida State College
We are pleased to announce the opening of Seagrass Restaurant at Northwest Florida State College, for the spring semester. The restaurant is designed to provide NWFSC Culinary and Hospitality Management students a hands-on learning environment while showcasing their talents to the community.
Seagrass Restaurant, located on the Niceville Campus, will serve banquet family style dinners to the public beginning February 4 – April 15, 5:30pm.  The 6 themed dinners include French, Cajun-Creole, Brazilian Gaucho, Italian, Spanish and Pacific Rim.
Reservations will be taken beginning Tuesday, January 19 at 9 a.m. and are required. Due to the overwhelming response from last year's Seagrass Restaurant opening, we are limiting reservations to two (2) dates to attend per person.  We would like to give more people an opportunity to enjoy the students' creations.
Reservations open January 19 at 9 a.m. at [email protected] or call 850.729.5369.
Note, reservations sent prior to January 19 at 9 a.m. will not be confirmed.
---
Program Details
Two-Year Program
60 Total Credit Hours
Class Options
Related Certificates
---
Career Outlook*
Food service managers work in restaurants, hotels, school cafeterias, and other establishments where food is prepared and served. They often work evenings, weekends, and holidays. The work can be hectic, and dealing with dissatisfied customers can be stressful.
Employment of food service managers is projected to grow 9 percent from 2016 to 2026, about as fast as the average for all occupations. Those with several years of work experience in food service and a degree in hospitality, restaurant, or food service management will have the best job opportunities.
Average or Median Salary
*All career data on this page, such as occupation description, career outlook and salary information reflects the national average and was sourced from the Bureau of Labor Statistics.